The last few years haven't been the best for luxuriating in a sense of financial well-being. Those who wanted their capital to grow had to make a concerted effort to find intelligent and innovative ways to invest their cash. Everyone else simply struggled to get by. With the financial crisis seeing hundreds of thousands of redundancies, inflation growing at unprecedented rates, and interest rates at a historical low, it's hardly a surprise to learn that people from every walk of life are looking for ways to get their hands on a bit more cash. While 17% of Millennials admit that they're putting their hopes on a National Lottery jackpot win in order to clear their debts, there are other, more practical, things that you can do to get your mitts on a few more readies. It's simply a case of diversifying, and finding the right solution for you.
Nine Ways to Boost Your Income
Freelancing or Moonlight Gigging. We've reached the point where almost a third of the UK population carries out some form of freelance work. For most of them, it marks a dedicated career change: sticking it to the man and going it alone. However, a growing number of people – a third of all western Millennials, apparently – are now using their skills to earn 'a bit on the side'; working their acknowledged job 9-5 in the week, then picking up a bit of pocket money in the evenings, or at weekends. It sounds like a big and complicated undertaking, but there are now so many online freelancing platforms – PeoplePerHour, Freelancer, UpWork, Guru, to name but a few – available that it's possible to find paying clients with very little effort. If you have a professional skill that you can perform from a distance – designing, coding, programming, writing, translating, even admin – you could use it to bring in a secondary revenue stream. As long as you do everything above board and pay the appropriate taxes, there's no reason why your skills shouldn't pay for your holiday or help to clear your debts every second weekend.
Home Rental. This won't be for everyone, but if you have a second home or an attractive or conveniently located first home that you're not living in 100% of the time, it could be a fabulous means to boost your income. Holiday home rental sites, such as Airbnb, conveniently facilitate the supply and demand relationship of short-term property rental. Admittedly, this is easier if you have a second home, where personal effects aren't liberally scattered! However, if you live somewhere beautiful and you regularly spend your summers away, then why not take advantage of those facts and pay for your holidays with the rental of your property. Reputable sites allow you to submit a list of dos and don'ts, so you can welcome pets but not smokers – or neither, or the other way around – you can stipulate charges for breakages and you can bill for a professional clean. Potential renters can see your criteria and take or leave your offer, based on their ability to stick to the rules.
Pet Sitting and Dog Walking. If you love animals this can be as much of a pleasure as a means to earn a few extra pennies, particularly if you're not in a position to own a pen of your own. However, it does come with responsibilities. As with everything else these days, there are numerous sites dedicated to bringing together those who wish to buy and sell these services – for pet sitting PawShake or Animal Angels, for dog walking DogWalkingNow or DogBuddy. If you have free time that you like to fill with curling up with a furry purry, or enjoy walking but would relish a four-legged companion or two, then this could be the ultimate way to boost your income – just make sure that you're prepared for the responsibility first.
Baby, You Can Drive My Car. Uber may have driven into problems in London, but if you have a four-door sedan car less than 9 years old, and a couple of free hours each week, Ubering is still an über good way to earn extra money. We're not here to advertise for them, however, so if you want more information, check out the website.
FastInvest. At FastInvest we specialise in P2P (peer to peer) lending, which means that we provide a platform which enables ordinary people with a little spare cash (really, very little - €1 will do) to take that money and loan it to other people who need it, for a short-term, with a healthy 9-13% interest rate. Because we offer default and buy-back guarantees to our investors, all capital invested through FastInvest is secure, which means that unless you can find a bank with an equal interest rate – and you'll have just as much luck as you would searching for hen's teeth or rocking horse droppings – you'll be extremely hard pressed to find a better or safer way to make your money work for you.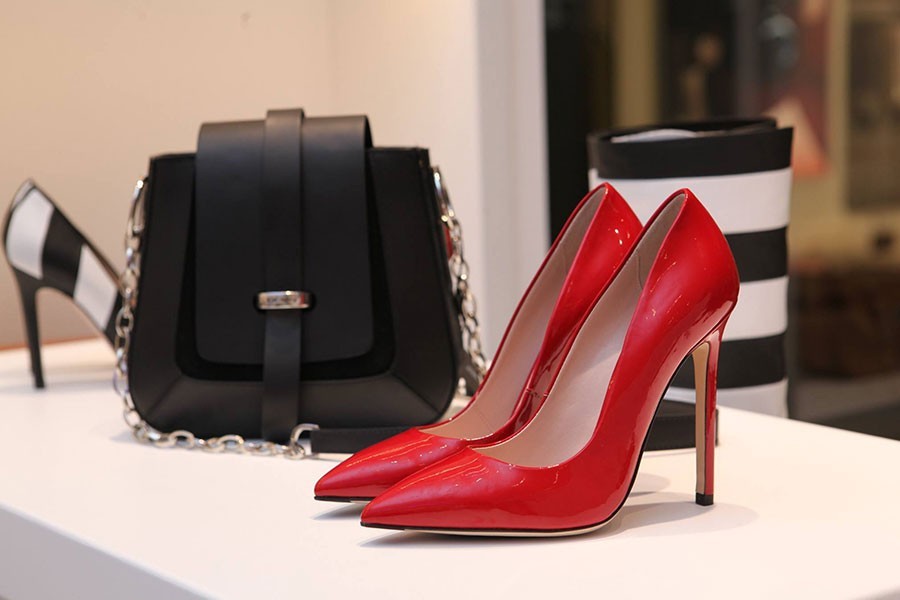 Selling Stuff. Whether you're a crafter, a bargain-hunter, or just someone who needs a damn good clear out, there is money to be made from selling things online. eBay is still the world's leading online auction site (although there are now plenty of others to choose from –GumTree, Bidnapper Bidonthis), and great for clearing out old baby clothes and furniture, or spinning junk shop bargains. For the home makers and crafters Etsy, Shopify, or even Amazon provide platforms to help you make money from your pastime.
Be Opinionated. Few people realize it, but there are a lot of companies out there that will pay good money for your opinions. Instead of spending your evenings vegging in front of the television while playing games on your tablet, put that tablet to work and start using it to fill in surveys. The rewards issued vary according to the site you use, but they all give you something for your time, from hard cash to Amazon and iTunes vouchers. One of the most established survey sites is Ipsos, but if you have the time shop around; there's nothing to stop you joining multiple sites, and it's a fantastic way to pay for Christmas.
Focus Grouping. This essentially takes point 7 and amps it up. As well as answering surveys you can be given products to test or be asked to attend meetings to give your opinion on various matters. The availability of paid focus grouping can be location sensitive, but if you look online, sites such as PeopleForResearch should be able to help you find relevant opportunities in your area.
Blogging and Vlogging. Once upon a time, not so long ago, people wrote blogs simply for the pleasure of seeing their name in print. These days, blogging – and its video-based cousin, vlogging – is a multimillion pound industry. If you have something to say and you're prepared to put in the effort to say it well, you could find yourself making some pretty decent money – if you can attract enough followers. Bloggers and vloggers with enough PR nouse not only find themselves swimming in 'free' products in return for a spot of positive advertising, but they can rake in the cash through accepting advertising on their website or their YouTube channel; the more clicks they get, the higher their income. For some it can become a full-time career – Sweden's PewDiePie is now worth $12m, the UK's Zoella rakes in £50,000 PER MONTH – but it does take time, dedication, and a little bit of luck… If you happen to be cute, funny and prepared to be a bit daft, it certainly doesn't hurt.
Being short of cash is one of the life's biggest inducers of stress. It can lead to anxiety and depression and is the source of a huge number of family arguments. If you ignore it, it doesn't just go away. Whether you have debts to deal with, or would simply like a few extra pounds to play with, there are all sorts of ways to generate a second income stream, for either the short, or long-term. Some – freelancing, vlogging, Ubering, or dog-walking – can be labor-intensive, but are still worth the effort, if done well. Others present more of a passive path: answering surveys takes little effort; using the FastInvest Auto Invest tool takes even less than that. While you go about your daily business, our algorithms could be making your money work, piling on interest even while you sleep. Earning a living is never easy, but making your cash work for you might be easier than you think.