You have probably heard a lot about the blockchain and cryptocurrencies over the last year. Maybe even considered becoming a crypto investor yourself. But how to pick a promising project with the team that can execute on its grand vision?
We would like to offer you a unique opportunity to participate in the FastInvest ICO and gain access to a variety of crypto services such as a digital exchange, digital wallet, crypto investing and crypto lending, payment card, and more. Want to learn more?
Today, you will learn all about our ICO and how to participate in it, as well as about our upcoming digital exchange and digital wallet services.
FastInvest ICO is underway!
We have launched our own ICO on December 4th and we hope to raise funds to further develop our platform, where we are going to merge fiat and crypto currencies for daily banking operations (with the main focus on investing) in one platform.
We have issued FastInvest tokens (FIT), implemented on the Ethereum blockchain technology as ERC20. In total, 777,000,000 tokens were generated, 50% of which will go to crowdsale participants. During the ICO, tokens will be distributed with a discount structure: 20% of bonus tokens until the soft cap is reached.
FastInvest token exchange ratio is 1,000FIT = 1ETH. Only Ethereum is accepted. Once ETH is received, FIT tokens will be immediately delivered to your wallet. We expect FIT to eventually hit the major exchanges.
Our ICO is going to end on February 4th, 3PM London time. Want to participate? Don't miss this deadline!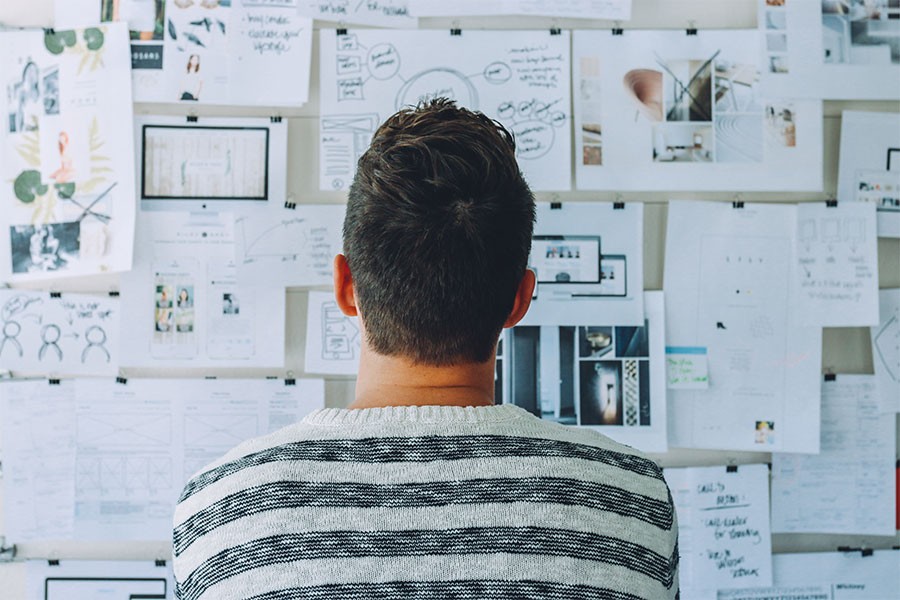 FastInvest future plans
You might be wondering what are we going to do with the capital raised during the ICO. Well, we have big plans for the future!
Operational costs (25% of raised funds). We want to build a positive work environment where people are productive and happy. We put a lot of effort into finding individuals who are both great at what they do and contribute to a good working atmosphere. We also value diversity because it leads to new ideas and opportunities. We are expanding fast, and to reach our goals, we will need 70+ employees by the end of 2018 and another 100+ employees by the end of 2019. Funds raised during the ICO will allow us to attract the best people by offering them competitive salaries.

Marketing and sales (25% of raised funds). Our aim is to become one of the top five digital companies in the finance sector. Our marketing and sales teams will help us do that by focusing on growth.

Product development (30% of raised funds). There are quite a few new products that we want to develop (more on that a bit later!). We will focus on continuous research and development, as well as an assessment of customer needs.

Company public awareness (10% of raised funds). We want our FIT tokens to be recognized by the global crypto community. We will use the funds to promote the awareness of our company and of our tokens.

Legal expenses (10% of raised funds). We are a global financial institution. With that comes the necessity to follow ever-changing legislations. That is no easy task! The funds will be used for audits, authorizations, contractors, and other legal expenses.
We are serious about what we do. This budget is calculated for ten years. We intend to build great products, expand into new markets, and make our investors a lot of money. Will you come with us for the ride?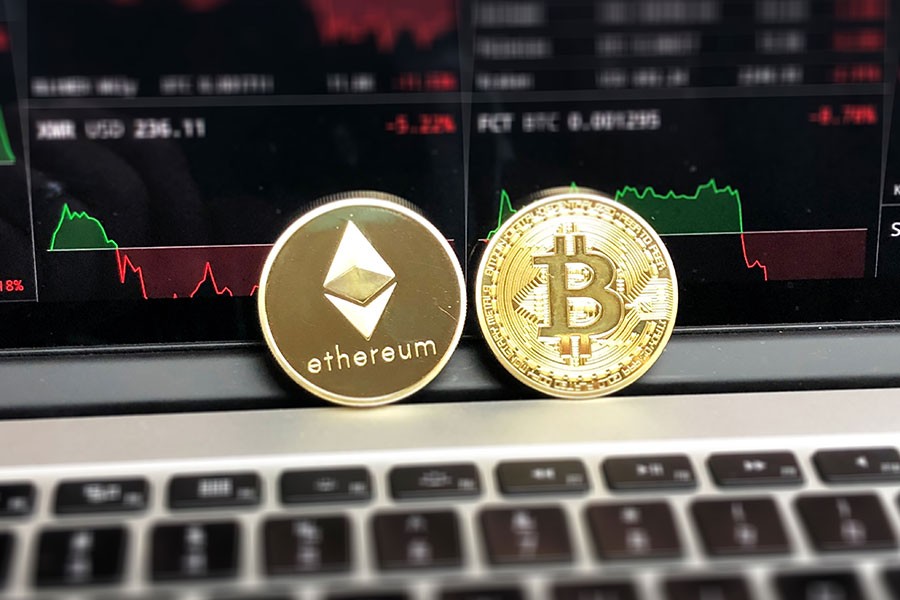 Crypto is the future
In the beginning of 2017, the crypto market cap was around $18 billion. It still seemed like crypto might be a fad. However, today, in the beginning of 2018, the crypto market cap is $370 billion. It's an increase of more than 2000%!
Some people think that we are in a bubble. And who can blame them? This time last year, Bitcoin was under $1000 and Ethereum was under $10, now they are over $10,000 and over $900 respectively. This meteoric rise of cryptocurrencies is worrying to a lot of people. But is it really the tulip mania of 21st century?
There are legitimate reasons why cryptocurrencies are becoming more and more popular:
They are safe. Blockchain technology revolves around an immutable public ledger of transactions. No one can alter it. That means that crypto transactions are protected from fraud.

They are anonymous. In the world that is becoming more and more Orwellian privacy is something that people crave. With crypto, your name isn't attached to the transactions, so no third parties know what you do with your money. Your personal information is safe because you simply don't need to use it to make a transaction on the blockchain.

They are cheaper to use. When you make a payment using fiat currency, there are always middlemen (banks, credit card companies, etc.) involved, and those middlemen take their cut. In their book

"The Age of Cryptocurrency"

the authors Paul Vigna and Michael J. Casey demonstrated that even the simplest transactions, such as buying a cup of coffee in Starbucks, involves no less than 6-7 third parties. This means that cryptocurrencies provide business owners with an opportunity to save a lot of money on transaction costs!

They are decentralized. Cryptocurrencies are not tied to any government which makes them immune to political interference. Sure, governments can try to regulate them, but it's unlikely that they would succeed. This means that cryptocurrencies are a way to protect your wealth from predatory governments as well as financial crises that affect fiat currency. For example, while the rest of the world still sees Bitcoin as a curiosity, Venezuelans have adopted it as a legitimate currency because of their economic situation.

"This is not a matter of politics," John Villar says. "This is a matter of survival.

" And while you might think that Venezuela is an outlier, the truth is that financial crises are cyclical in nature, and the developed countries are not immune to them. Cryptocurrencies might be a way to protect yourself and your family from economic fluctuations.

They are the currencies of ICOs. ICOs, or Initial Coins Offerings, took the startup world by the storm in 2017, and have raised more than $3.6 billion,

outdoing the venture capital investments

. This form of fundraising is bound to become even more popular in 2018. This means that Ethereum and Bitcoin, two main cryptocurrencies used in ICOs, aren't going anywhere!
The job market is already reflecting the popularity of cryptocurrencies. On LinkedIn, the ads for blockchain development jobs have tripled, and some of the top developers earn as much as $500,000 per year. A lot of new blockchain-based technologies are being developed and the demand for people knowledgeable about the blockchain is huge.
Finally, some of the most prominent technologists and investors are betting on cryptocurrencies. John McCafe predicts that Bitcoin will hit $1,000,000 by 2020. Meanwhile, Peter Thiel has allegedly amassed hundreds o thousands of dollars worth of Bitcoin.
What about us here at FastInvest? We strongly believe that crypto is the future. And we are preparing for it!
We have a wide variety of crypto-related services in the works, from a digital wallet and a digital currency exchange to crypto lending and a crypto payment card. Why don't you join the future with us?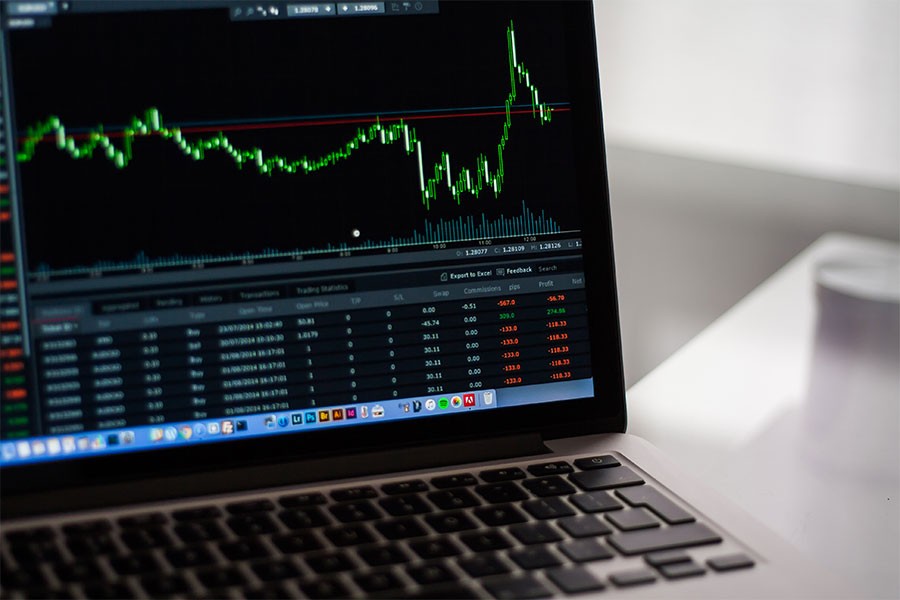 Digital currency exchange
One of the crypto services that we are going to offer will be a digital currency exchange. On it, you will be able to easily swap cryptocurrencies for fiat currencies, for example, Bitcoins for dollars.
Many cryptocurrency exchanges are confusing and offer no customer support. Not us! We will create a platform that is easy to use and offer 24/7 customer support.
Digital wallet
We will also offer a digital wallet that will allow you to safely store your cryptocurrency without any worries.
Our digital wallet is built as a digital bank, which allows you to invest, borrow, exchange, pay and make transfers using the same wallet.
You will be able to hold up to 8 cryptocurrencies in your digital wallet.
How to participate in FastInvest ICO?
Do you want to start investing in cryptocurrencies in 2018? FastInvest ICO is a great way to do that!
Unlike most startups that organize ICOs, we aren't raising money to validate an idea. Our business model is already proven - we have been profitable for years! Now we want to expand and take our company to the next level.
Here are five steps that you need to follow in order to acquire FITs and join FastInvest on our journey:
Create

MyEtherWallet

.

Unlock your wallet.

Send ethers.

Add a custom token.

Input the FIT details.
Here's a comprehensive tutorial that covers each of these steps with pictures and videos.
Once you go through these steps, the FIT tokens will appear in your wallet, and you'll be able to access FastInvest crypto services that are exclusive to FIT token holders.
Conclusion
Today, you have an opportunity to get in early on something big, and participate in an ICO of a company with a proven business model, solid track record, and clear development plan.
So why not become a crypto investor in 2018? Don't miss your chance!