Do you want to be wealthy? Who doesn't, right?
But you can't accumulate wealth just by working from 9 to 5 and doing nothing else. The world's richest people invented something groundbreaking, inherited a fortune and perhaps multiplied it or built their wealth through smart investments.
If you're not on the verge of a colossal discovery and no inheritance will come your way soon, the key way to get wealthy is through investing. Therefore, if you want to create a strong financial stability for yourself and your family, it's time to learn more about the world of investments. It's worth it.
Short-term wealth vs. Long-term one
When you want a worry-free life from a financial point of view, it's important to realize the difference between short-term wealth and long-term one. Nearly anyone can stumble upon the first one thanks to exceptionally good luck. Yet few people know what to do with it. The best example in this case is represented by lottery winners who went from zero to hero in a day and then quickly back to poverty.
Stable wealth is always acquired throughout an extended period of time. Being wealthy on the long term is all about consistently doing the right actions to maintain and increase your financial stability. You gradually create a foundation that will serve as basis for future growth.
Common myths about investing
The most popular myth concerning investments is that only an exclusive circle of highly trained investors can get involved. People tend to think that you must have money in order to make more. No one is a natural-born investor. These skills get fine-tuned as time goes by and you gain more knowledge in the field.
Another misconception is that you need formal education or a solid financial background to invest. You need to be an informed investor. But this doesn't mean that you should spend years analyzing before making a move. Also, the markets change. You should focus on a single area of investment such as P2P lending if you are just starting out and explore its potential.
Well-known investors
Investing is the industry that produces the most Forbes billionaires worldwide. These are just very few people who built massive fortunes thanks to investments:
Warren Buffett
Benjamin Graham
John Templeton
Philip Fisher
These individuals might be the most famous investors. Yet there are many others out there who built a consistent wealth by investing their money wisely. All of them have one thing in common: they seized the investment opportunities and generated profits. The most successful investors are visionaries who sensed the future development of innovations in business.
Why it's essential to choose a trustworthy investment platform
Not all online investment platforms are worth your time. Some could actually ruin investing for you. That might keep you away for years from this world that can bring you substantial revenues. It would be a real pity to choose randomly and to face scams or amateurs. Other companies are simply not investor-oriented and don't provide tempting benefits.
Also, you should invest in the most profitable trends and industries out there. After all, you're in it to win, right?
Here are the main characteristics that a good investment platform should have:
It should comply with all the security requirements associated with money management
Everything should be crystal-clear. There shouldn't be any hidden costs or fees.
User-friendly – the interface should be easy to use. The website should offer a great customer experience.
Advanced technology
Technology boosts efficiency in any field of activity. It also cuts down the costs associated with brick-and-mortar firms or online ones that use outdated technology.
Control over your finances
You should be able to get your money back very soon and have access to your funds whenever you wish. Most companies fail deplorably here as trying to get your investment back triggers time-wasting forms and lasts for ages.
What is Fast Invest?
Fast Invest is an advanced FinTech company that focuses on blockchain technology and cryptocurrency. It provides innovative investment solutions aimed to bring investors passive income streams.
Unlike nearly all other FinTech companies, Fast Invest has a very low entry point as it allows users to get into the world of investing with as little as 1 euro. This smashes all the budget-related boundaries and sparks a revolution into the investment business.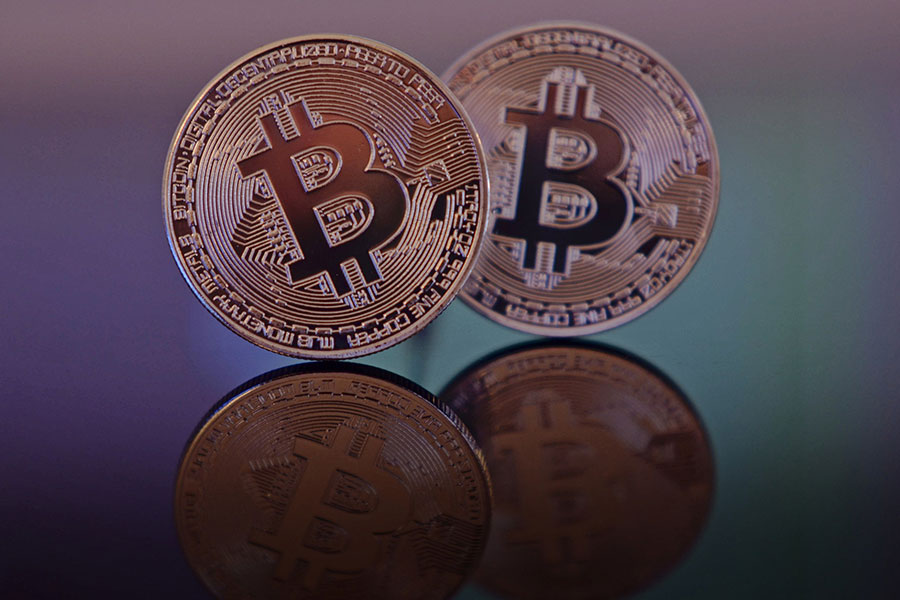 Cryptocurrency achieved massive success in just a few years. Cyber coins like Bitcoin, Ethereum or Ripple keep breaking records and gather up a total cryptocurrency market cap of nearly $200 billion. Even the world's biggest companies such as Amazon plan moves into cryptocurrency space.
The Global Cryptocurrency Benchmarking Study performed by the University of Cambridge reveals the skyrocketing growth of cryptocurrencies. Fast Invest is all about empowering people to obtain revenues from smart investments in this field.
P2P (peer-to-peer) lending is one of the most prolific segments in the financial business. FastInvest offers the opportunity to invest in P2P loans across Europe.
Apart from this, there are also other investment possibilities such as currency exchange or e-money wallet. In the future, Fast Invest will also allow users to invest in ICO (Initial Coin Offering), a wildly successful part of the cryptocurrency market.
The financial instruments provided by Fast Invest help anyone invest briskly. Whether you are a seasoned investor with a big budget, a new one with a very limited one or anything in between, the company has you covered.
The advanced technology boosts data safety. The platform ensures the strictest safety requirements are met therefore you can rest assured that your sensitive information and investment portfolio are always 100% secure.
The connection between Fast Invest and long-term wealth
Fast Invest provides a plethora of advantages that no other online investment platform can get even close to. Here are the main ones:
- Variety of investment options
The platform has various loans issued in different countries, each with its own lenders, terms and conditions. This gives you the flexibility to choose whatever you prefer.
- Hassle-free process
The website makes everything clear from the very start even if you're not very familiar with cryptocurrency transactions. It's easy to join and invest.
- Versatility
Fast Invest is for everyone. You can start right away with just a few euros.
- BuyBack Guarantee
Fast Invest gives you your investment back in just one day, which makes it an invaluable option not only to invest, but also to have full control over your money at any given time.
- The chance to invest in the future of finances
Trends come and go. But something cutting-edge as cyber currencies completely changed the industry within a short time frame. The applications of digital currency are endless. Why shouldn't you generate some revenues out of this financial innovation as well?
- The Quick exchange module
The company enables investors to effortlessly exchange cryptocurrencies in regular currencies like Euro or US dollars.
- Customer support
When you're investing through the platform, you have 24/7 customer service. You can ask questions and get clarifications whenever you need guidance.
- Trustworthiness
The company kept expanding in the past years and it is definitely here to stay. Fast Invest is a solid platform with a flawless reputation that facilitates investments for anyone interested in acquiring wealth.
Is Fast Invest right for you?
Do you want to earn passive income?
Does the idea of investing with your current budget appeal to you?
If you answered 'yes' to these questions, then Fast Invest is ideal for you. This platform is like no other in the investment industry. It would be a shame not to take advantage of its benefits to earn a nice passive income yourself.
There are no risks involved so you can start by getting familiar with cryptocurrencies, P2P lending and the whole investing process. Have a look at the investment offer and see what suits your preferences best.
This team put together a platform like no other, which gives access to anyone interested in gaining extra revenues. At the moment, it works for Europeans, but the platform is expanding globally to different places like the US, Australia or China.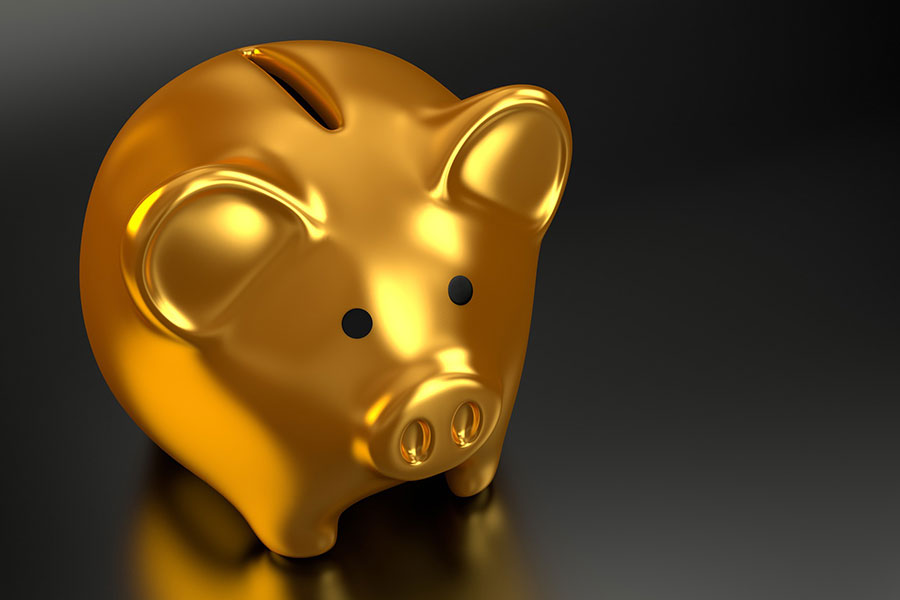 As there is no pressure whatsoever, you can just try it out with as much money as you find fit. After discovering all the features on your own, you'll realize the immense potential to generate wealth on the long term.
The time is now
The world is changing so crazy quickly that we all panic sometimes that we can't keep up. Yet there still are some things that will never change.
One of them is the importance of wealth. Though it seems to be all about money, it goes way beyond that. From ancient times until now it has had a strong connection to that priceless peace of mind that we are all looking for.
Use a renowned platform like Fast Invest that goes the extra mile to ensure investor satisfaction. Generate long-term wealth by investing. Achieve financial balance and enjoy the serenity that it brings along. It's as simple as that.