Do you feel like everything is changing at a rapid pace and it's tough to keep up? We all experience that.
Whether we like to admit it or not, our world is transforming. The future is here. If we want to achieve success, we must adapt.
When it comes to finances, there is a constant pressure to have more money. Perhaps you inflict it on yourself or maybe others stress you out. But salaries don't increase very much and businesses can take years of full commitment to make good profits.
A good way to earn extra revenues is through investments. However, some of them are either outdated or they don't bring any good ROI. For example, the interest rates for savings accounts in Europe are between 0.01% and 1.00%, with very few countries who go around 2%. Binary options are essentially a gamble and some already lost fortunes.
Several options such as buying stocks in blue chip companies are out of reach for regular people who can't afford to invest large amounts of cash.
What is P2P?
If you've been looking to earn some money, this term might have crossed your path. P2P (peer-to-peer) lending is basically a system that allows people to lend and borrow money from each other through a dedicated platform. There is no financial intermediary so if you are anything else than keen on banks, you can rest assured that there won't be any involved here. The P2P lending company will just offer various types of P2P loan investing opportunities.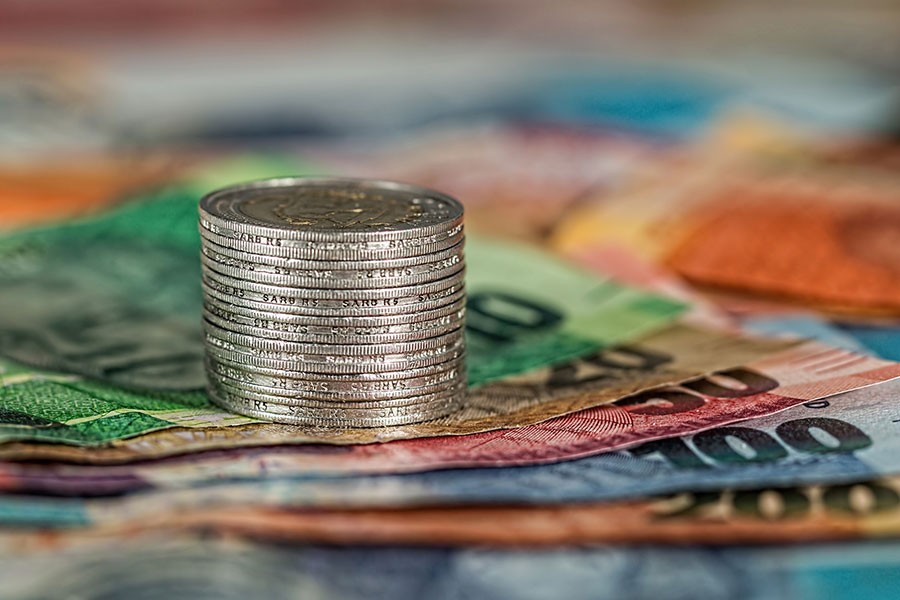 Advantages of P2P lending investments: Here's why they are beneficial for all types of investors
Control
You can either choose to invest your entire capital into one loan or make several investments in multiple loans. In this way you can spread the risk and diversify your investment portfolio.
There is no pressure to invest in certain loans or to fund something 100%. You have more than enough options, at least if you go for a good platform. You can pick loans that match your preferences in terms of interest percentage, total amount, currency or other characteristics.
You can invest using cryptocurrencies
Cryptocurrencies have skyrocketed. In 2017, Bitcoin had a growth of over 600%.
With 2,000% rise in value, Ethereum experiences a very high trajectory. World's third biggest cryptocurrency Ripple rose by nearly 3,000% as well. Chances are that digital currencies will go mainstream as the technology has many applications including, but not limited to payment processing, wealth management or security applications.
This spectacular growth shows that going for P2P crypto lending is definitely an investment opportunity that you shouldn't miss. Digital currencies are here to stay and will shape the future of finances on a worldwide scale.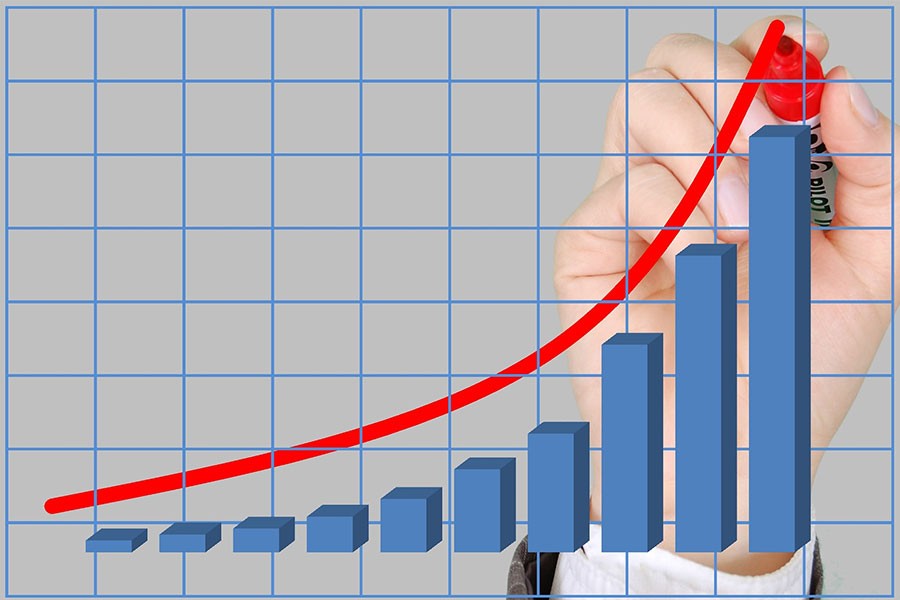 High returns
The returns depend on the loan you pick and the term. Still, with an average of 10%, they are undoubtedly very attractive.
Flexibility
When you invest in P2P lending, you can take care of any other professional or personal commitments you might have. Unlike starting a business, which requires your utmost attention and dedication round the clock, this type of investing doesn't come with any time-related inconvenience. You can continue your life as you normally do. Just that you're making your money work for you.
Which P2P platform works best for investors?
As with any type of financial instrument, there is a potential downside. All the advantages of P2P lending apply only if you choose a trustworthy platform. If you pick randomly, the outcome can be downright disappointing. So pick wisely as the FinTech company can make or break your investment success.
The market is developing, but not all companies are the same. The most recommended platform is by far Fast Invest. It is based on the highly acclaimed blockchain, a technology that is changing finance and is estimated to transform finances like the Internet did with media.
Fast Invest aims to provide P2P lending to anyone, regardless of geographical location or nationality. At the moment it caters for the needs of the European continent, yet it will globally expand soon.
Fast Invest brings along one surprising advantage: you can start investing with as low as 1 Euro. There is no need to save or to break your piggy bank just to test the waters.
With the lowest entry point possible and utmost care for data security, this platform puts all new investors' fears to rest. The process is straightforward and you can figure out how much you'll earn even before joining thanks to the online calculator.
Fast Invest also features very high interest rates that make it unbeatable on the market. The rates vary between 8% and 15%, most of them being 12% or 13%, which is incredibly high taking into account the minuscule interest rates offered by banks.
When should you choose P2P?
Everything from small loans to auto loans or mortgages used to be the territory of 'traditional lenders', mainly brick-and-mortar banks. But all of those are now part of P2P offerings and constitute tempting investment opportunities that can have a pleasing ROI.
The total amount of money that you should invest in P2P lending is a rather delicate decision as it depends on your specific financial situation and priorities. At the end of the day, you know best how much money you have available for investments. Of course that bigger sums will automatically bring back more revenues.
But with a platform like Fast Invest that takes off the pressure, the choice is yours. The important thing is to start.
Many people who think about investing keep postponing it. It's natural to be cautious. Whether this would be your first investment ever or you're already an experienced investor, you should be properly informed before going for it.
However, this can get you on a tricky path. Perhaps you're thinking of doing it next week, month or when you'll have more money, whenever that might be.
But then life might get in the way and you'll forget altogether about P2P investments. The same way you forgot about investing in Bitcoin back in 2011.
Don't keep thinking 'I have to do this someday'. The time is now. If you want to earn a steady stream of passive income, you should choose P2P today.
Cryptocurrencies multiplied their prices. Early investors are sure enjoying fabulous profits now.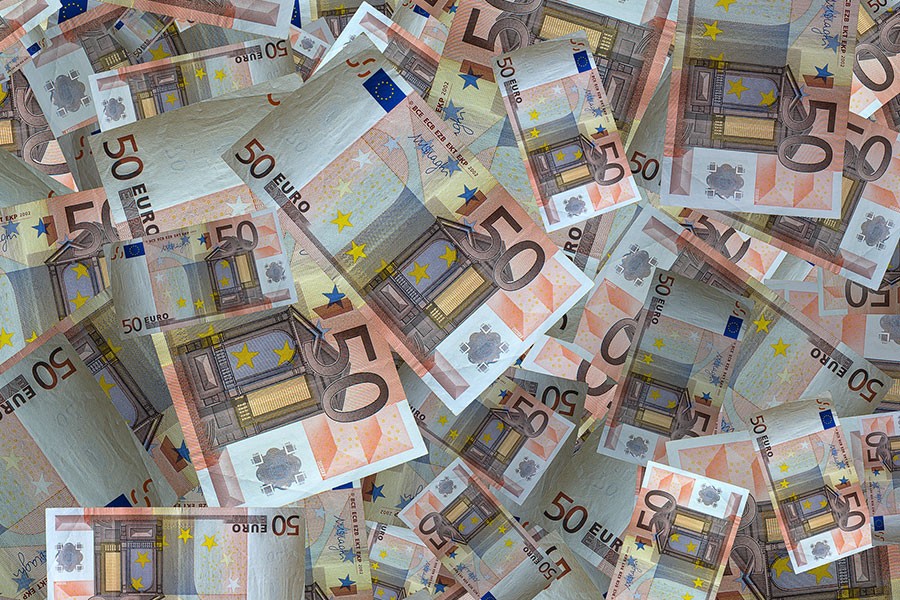 The people who hesitated could have won big. Yet they didn't because they didn't hop on the crypto wagon early enough.
The same can apply with your decision to take the P2P train soon or to postpone it. Having doubts is ok, that's why you can first try with a small sum. As Fast Invest allows you to get in the investment business with any amount of deposit you want, you can first get familiar with everything. Just that the best way to learn about something is by doing. While you're getting the hang of investments, you will also earn profits.
Statista forecasts that the value of P2P lending will get close to 1 trillion U.S. dollars in the following decade. By then you could have a substantial bank account based on P2P lending investments.
PricewaterhouseCoopers identified two major forces driving the emergence of P2P lending: technological breakthroughs and demographic shifts. P2P lending will likely cause a shift in the lending industry as consumers look for products that produce higher returns than the old-fashioned bank saving accounts.
P2P's expansion will bring further investment options. Throughout time, the most successful investors have been the ones who engaged in revolutionary investments.
Fast Invest is such a versatile platform that it allows you to reinvest the payments you receive or even to withdraw your funds. You will have complete access at any given time.
It has a step-by-step system that guides you throughout the way. The website includes a plethora of resources that explain how to begin, the verification process and any legal matters you might be interested in. There is no need to try to research all over the Internet as you have all the information you need right there.
Investments might be a complex topic for some. But this FinTech company finally makes them simple to understand.
Also, if you ever decide to stop investing, you can take advantage of a highly useful tool: the BuyBack Guarantee. Fast Invest will buy your investment in just one day.
Borrowers are verified. However, if they are late with the scheduled repayments, your investment will still be safe thanks to a Default Guarantee offered by the company.
All the extra advantages apply for Fast Invest so please note that all the other lending systems out there don't feature full control over your money.
If you want to earn extra income, it's high time to get into the world of P2P investments right away. It has never been so convenient and it would be a shame to look back a few months or years from now and to wish you have done it.
P2P lending is a remarkable investment opportunity. As long as you go for a reliable platform like Fast Invest, there is no reason why you shouldn't hurry up and enjoy a stream of passive income soon.