Now it's definitely the right time to invest in crypto lending. The market is increasing at a rapid pace. One concept that took off in the past year is crypto peer to peer lending (P2P lending). This type of matchmaking for loans can be very beneficial not only for borrowers, but for investors as well.
However, it's essential to go for a reliable platform, which will help you get an optimal return on investment (ROI) and ensure an excellent user experience. Otherwise, investments will turn into a hassle and won't bring you sufficient profits.
The right platform is the means of attaining your investment goals. So go for a trustworthy FinTech company that works in your best interest.
Cryptocurrencies and P2P lending: Progress of the market
Cyber currencies will shape the future of finances and 2017 was a historic year for the crypto space. All major cryptocurrencies experienced enormous growths and kept breaking records.
Bitcoin increased by 750% and is quickly going for the $10,000 milestone. Analyst Ronnie Moas thinks that 2018 will bring $14,000, a price that's beyond the wildest dreams of early investors who now multiplied their investments tremendously.
Ethereum skyrocketed with 5,000% in 2017, making it a worthy opponent to Bitcoin's supremacy from a price tag point of view. Ripple might be the one from the top with the lowest price, but it grew with an astonishing 4,000%+ in a year.
The numbers are obviously nothing short of spectacular. This smashing success can be compared to the one experienced by other technology breakthroughs such as computers, smartphones or the mighty Internet. We all know how these ones totally conquered the world and changed entire industries.
However, this is one market that won't require you to spend money for purchases, but to invest and get something back with the potential of bringing in nice amounts if you are a smart investor with a strong platform on your side.
The old-school financial instruments have been spiraling down in the past decade. A comprehensive Deloitte report shows how technology disrupts banking and provides better solutions than the traditional European retail banking model by re-inventing key elements of financial tools.
Lending is one of them. Decentralized P2P lending is based on the innovative blockchain technology that revolutionizes cybersecurity.
Though crypto P2P lending seems to be still in its infancy, it has a remarkably promising future. Securing loans in an old-fashioned way is a lengthy and complicated process that gives headaches.
The regulatory framework is very strict and the compliance structure is sometimes too hefty. This happens not only to individuals who need personal loans, but also to other categories of lenders such as small business owners, entrepreneurs or startups.
All of these lenders drove the evolution of the crypto P2P lending market. As awareness grows each day, the future seems bright and flourishing for this market.
In the last few years the lenders have thrived and the growth prospects of the segment are strong. According to NASDAQ, research shows that the global P2P lending market's valuation is estimated to reach $897.85 billion by 2024 from $26.16 billion in 2015.
Why it's essential to think twice before picking a platform
Crypto lending involves a long-term relationship with the platform. So it's crucial to get it right from the start. Though blockchain-based lending eliminates barriers and diminishes costs, not all platforms offer cost-effective solutions to investors.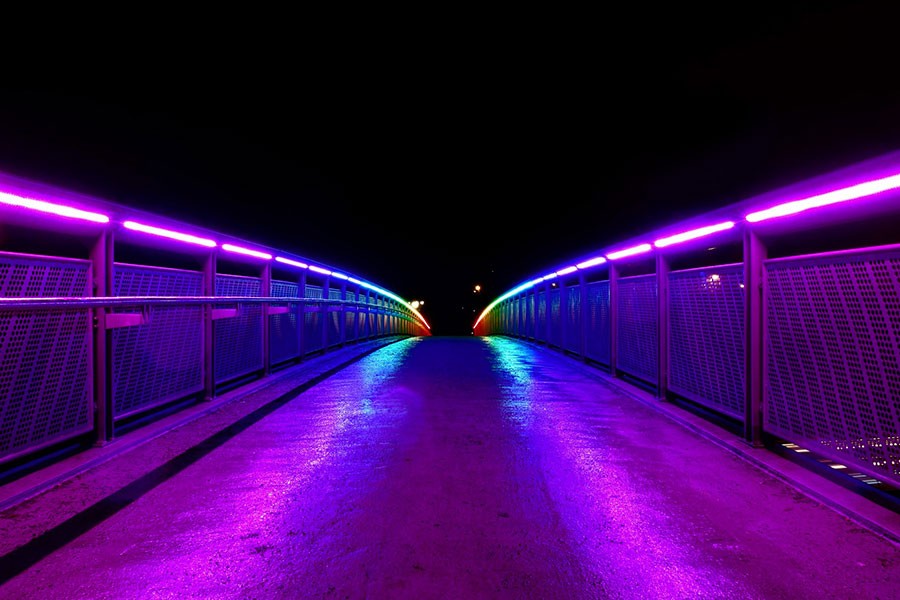 Don't believe in promises that are too good to be true.
Investments are all about facts. Though everyone dreams of enjoying incredible ROIs, you have to be realistic.
There is no such thing as going from zero to hero in a snap. Investments are long-term processes, not get rich quick schemes or lotteries. Platforms that claim to bring you huge piles of money are shady and only look to attract naïve newbies.
The best case scenario is that you won't get the passive income you hope for. The worst case is that they might just disappear along with your deposits.
Go for a reliable platform
Building a beneficial platform for investors requires more than tech knowledge. It is also about hard work, dedication and commitment to pay attention to details that matter for investors.
Crypto lending doesn't lack complexity from a technical point of view. However, apart from having a skillful team of developers, the platform must also provide excellent customer support.
Even if you are just browsing around to get familiar with it, there should be more than enough information that explains how the platform works. From deposits to withdraws and everything in between, everything should be transparent and crystal-clear even for new investors who don't know all the details about crypto lending.