As you already know Fast Invest is upgrading the platform to a new infrastructure on the blockchain technology to offer new and innovative financial products. We are creating a Global Investment Bank our goal is to help people generate secure and stable passive income streams using both Fiat and Cryptocurrencies.
But why should you invest in Fast Invest ICO? There is more than one reason to become a part of Fast Invest ICO.
1. We are already operating FinTech business.
The main problem in today's cryptocurrency world is that a lot of ICO's do not have a product. They are just selling an idea. Frequently they fail, and after hitting the exchanges, they stop developing the product. Without the growth, their project together with the token price goes to bed. In result, investors lose money, and it does not bring a lot of good emotions.
Fast Invest is already well-established business operating in the financial sector from 2015. Since then we committed to building a sustainable, scalable investment model that does not require the support of big banks. Our advanced investment platform lets customer invest into various loans across the EU.
We have big plans about how the platform will look after successful crowdsale. We will not stand still in one place because Global expansion is our goal.
2. Fast Invest team
Fast Invest is a team of innovation enthusiasts, code gurus, finance world fanatics, product experts, and tech fans. Together we move forward in becoming Global Investment Bank by constantly improving the customer experience and presenting innovations in our field of work. Since 2015 we managed to grow to a team of more than 50 members across 5 offices in Europe.
3. We are well recognized among other ICO's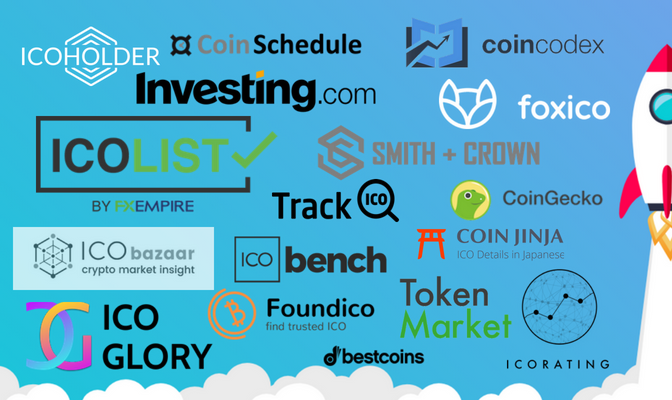 As any other ICO we want to have good reviews and ratings of our project. The rating shows how credible is the ICO and is it worth to invest into it. As we can see Fast Invest is well recognized among other ICO's.
Check out our ratings: Foundico – 8,4/10; Foxico 7/10; Icoholder – 3,8/5; Icobazaar – A; Fxempire, Icoglory, Coincodex and there are many others.

4.We offer a great bonus structure
At Fast Invest, we do not settle in the same place for a long time. Our primary goal is that our investor would be satisfied. That is why we are constantly upgrading the website to meet the highest standards of customer experience. As well as introducing new ways to earn profit for the investors through our platform. At the moment we offer two ways for Fast Invest Tokens to get more profit! Both bonuses are paid in Ethereum cryptocurrency.
Referral bonus - For every successfully referred contribution in our ICO, the investor will get up to 5% in ETH reward.
Affiliate commission -We decided that FIT token holders will receive a bonus for holding the tokens. Fast Invest token holders receive 20% of the Marketing budget as affiliate commission. The commission is distributed every week in Ethereum Cryptocurrency.
5. Innovative products oferred after the crowdsale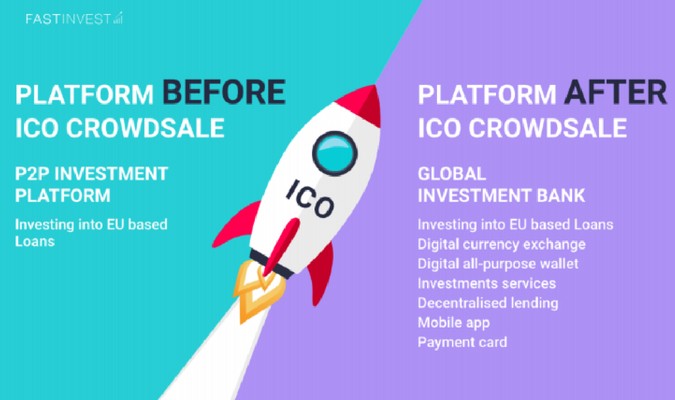 We are creating Investment Bank for a crypto community, allowing people to move money at a low cost and high processing speed. Fast Invest users will be able to use Fiat and Cryptocurrencies for their daily banking operations. At the same time, the platform will be user-friendly, secure and accessible for everyone. You can read more about the future of the platform and the new products at Fast Invest whitepaper.
So there you go five reasons why you should choose Fast Invest ICO. We are Innovative, Credible already operating FinTech business with plans to become Global Investment Bank. Join and be a part of our global expansion!