Some innovations change the world as we know it. They are bold, revolutionary and redefine entire industries that seemed fixed in stone.
These fresh products and services don't only transform various aspects of our activity forever, but also open new horizons. For example, cutting-edge technological advancements like cryptocurrencies have massive potential.
Stay updated and be aware of the market. If you use the information correctly, you can use its power to improve your financial situation.
ICO is one of the concepts revolving around cryptocurrencies that can also be the key to your future financial success. Whether you're currently looking for profitable investments opportunities or not, you should know more about Fast Invest ICO.
What Fast Invest is today
Fast Invest is a investment platform where people can invest into consumer loans. It launched in 2015 and kept developing at a fast pace.
This innovative FinTech company built its infrastructure on blockchain technology to provide financial products. Its main field of activity is investment and it seeks to create a digital banking experience for people to create long-term passive income streams.
It currently supports EUR, USD, PLN and GBP. There are no investment limits. But the most surprising fact is that the entry point is the lowest you could think of: just one euro. This incredibly simple access to investments is definitely unheard of.
Fast Invest doesn't charge any fees and there are no hidden costs. This excellent transparency combined with the simple interface improves the customer experience. The features are easy to understand even for less tech-savvy investors.
It has a calculator right on the first page for you to find out the expected return assuming investment of the principal repayment. It also displays the loans that are available for investments, along with all the details you might be interested in.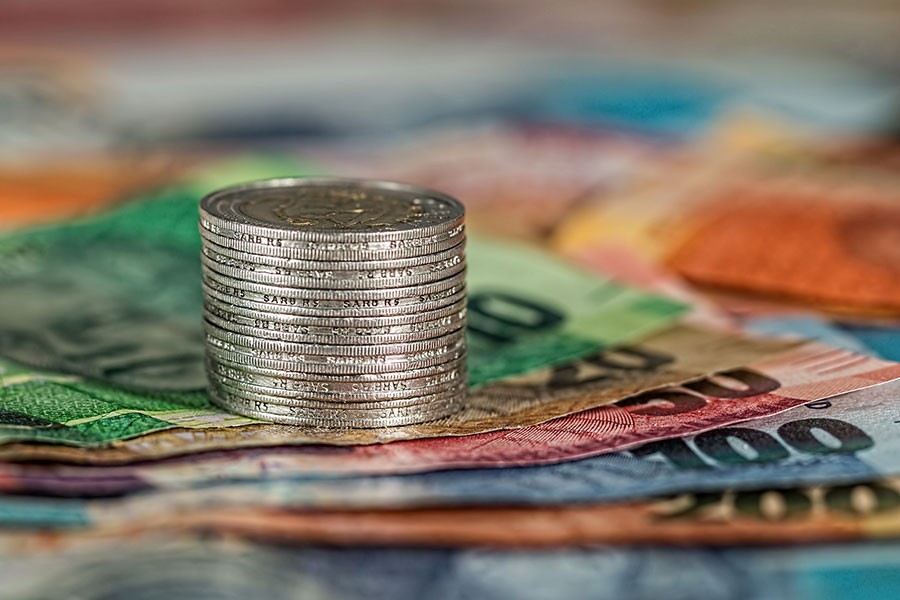 Fast Invest also stands out thanks to its customer-oriented approach. As soon as you access the website, you can chat with a consultant manager if you have any questions. Investments have never been easier and more convenient for any kind of investor, even for beginners.
Here's how the platform will develop in the future
Fast Invest is a real business that has clearly established plans for future development. Taking into account the swift progress it made so far, there is no trace of doubt that the platform will maintain its constant yet rapid development pace. Already a strong presence in many European countries like Germany, Austria, Belgium, United Kingdom or Spain, Fast Invest will offer all its services on a worldwide scale in the future.
Our ICO offering can help you earn significant profits. The Fast Invest team is currently working to expand the ICO product for the global market. At the moment, Fast Invest operates in Europe but our services will soon be available throughout the globe in countries like the United States, China, India and Australia. Several other fiat currencies and cryptocurrencies will also be soon implemented.
In the near future Fast Invest will launch a mobile app that will enable investors to track their portfolio on the go. A payment card will also be available for holders to make payments, exchanges, withdrawals or transfers. Several other financial instruments will be provided shortly such as the digital wallet (online and mobile) and further investment services.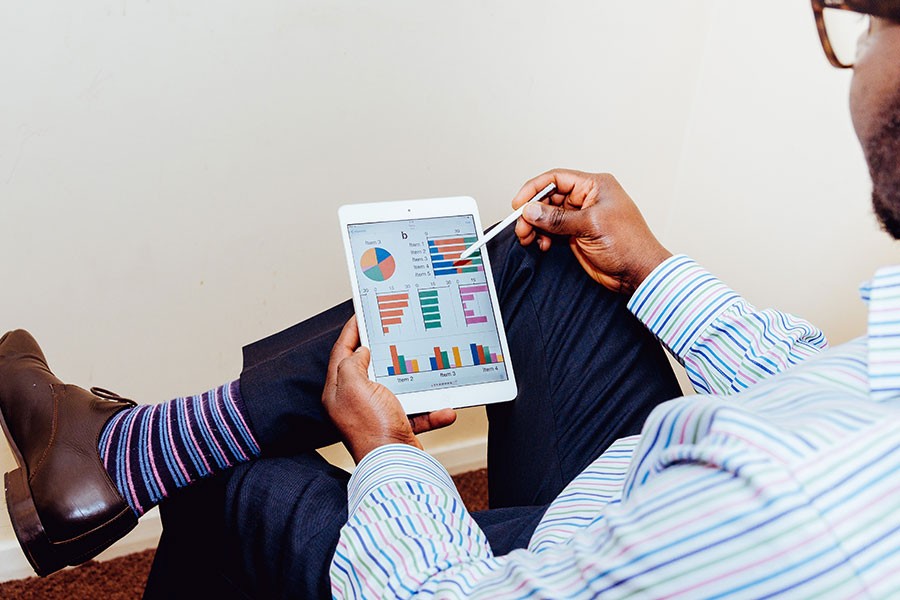 ICO: potential and market
Alternative cryptocurrencies are referred to as 'altcoins' and aim to be substitutes to Bitcoin, which is currently the most popular type of cryptocurrency. Their aim is to be digital currency versions that have competitive benefits and fix some of Bitcoin's limitations.
Altcoins showed incredible market capitalization growth. Ethereum alone managed to double its price in just a single month. Not to mention that as of June 5, 2017 there were 857 altcoins out there and the numbers keep growing. This highly favorable expansion indicates that there will certainly be more altcoins in the future.
Thanks to the immense success of cryptocurrencies, more regulation will follow in the near future. This progress is similar to others such as the rise of the smartphones, internet and pretty much any other breakthrough. At first the users and visionary companies supported and developed it, then everyone else.
Why ICO? Why Blockchain?
The world of banking and finances is changing. Technology shifts everything and investors have a lot to gain from this.
Ethereum has proven that it's a very strong cryptocurrency with a surprisingly fast evolution. Its development was funded through a pre-sale: Ether for Bitcoin. This happened just over 3 years ago in July 2014. People who got involved in the trend and invested are very thankful they did. The same scenario is highly likely to happen with Fast Invest ICO.
ICO makes a lot of sense as a business for investors. It trades future cryptocurrencies in exchange for current, immediate ones. Investors purchase units of crypto currency called tokens. A successful application will create demand for tokens and increase their value. Basically, the process resembles buying shares of a company in an IPO (Initial Public Offering) transaction.
ICO has experienced a meteoric growth of 600% year-over-year. Though just five years ago the concept didn't even exist, in 2017 it raised over half a billion dollars in just a few months. Therefore, it's not far-fetched at all to name ICO the future of funding.
This new business model leverages blockchain technology, a decentralized digital ledger that structures data between a network of participants. Basically, it enables users to make transactions without any intermediary such as banks, payment methods or credit card firms.
Blockchain simplifies business operations for all the parties involved. It already started to replace ineffective accounting networks in the financial business.
The blockchain system offers a remarkably secure accountancy system protected from fraud or hacking. It uses heavy encryption and preserves virtual safety. Also, as it has no central database, it can't be hacked in the traditional sense.
This puts to rest every Internet user's concern that his financial accounts might be in jeopardy. It's certainly priceless to enjoy peace of mind knowing that you won't run into the unpleasant surprises brought along by hacking.
The technology minimizes management costs, making online platform creation and operation cheaper than ever. This energizes the sharing economy. Despite the advanced technology behind it, blockchain's mechanism enables users to easily transfer assets. Also, an Internet connection is all it takes to connect to a blockchain.
The most successful worldwide business magazines like Fortune have praised blockchain technology and estimated that it will change the world. It has the potential to unleash many further applications and its full capabilities are still to be explored. A white paper published by Deloitte reveals how the system can upend entire industries, particularly in the financial sector. The paper predicts that this is only the beginning and that unprecedented services will follow.
In this context, investing in blockchain-based ICO becomes a must for modern investors. Just like others that preceded them, such as social media or the mighty internet, these concepts will move things around on a global scale.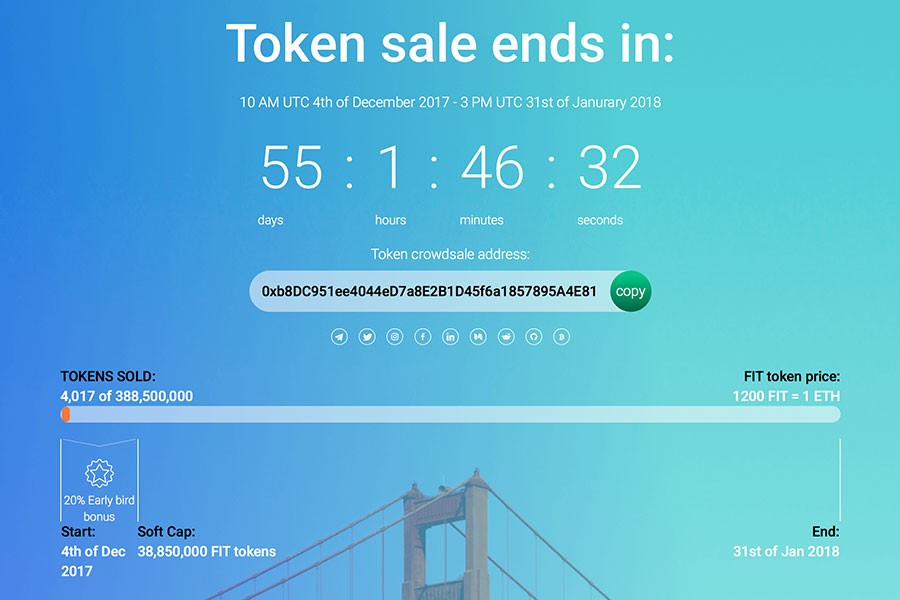 Is Fast invest ICO a good solution for investors?
Fast Invest ICO is based exclusively on Ethereum and no other cryptocurrency is accepted. It is a highly advantageous investment solution for users interested in improving their financial situation.
The entry point for this investment is as low as it could be as there is actually no minimum investment mandatory. During ICO, you have the chance to get discounts for tokens. Until the minimal amount required by the project (the soft cap) is reached, tokens will be distributed based on the plan: 20% bonus tokens.
When to join the Fast Invest movement
Don't waste time. The market never sleeps and the ICO period is very close.
The future is undoubtedly digital and ICOs are a part of it. Also, there is proven demand for this type of investment. Cryptocurrencies are boosting their value from one day to another.
People who believed in the early ones couldn't be happier as they gained some fabulous profits. Wouldn't you want a piece of this innovative and rewarding digital pie?
Delaying to join the Fast Invest ICO movement will only reduce the amount of revenues that you generate. If the platform currently supports your country, just go for it without hesitating. This revolutionary investment solution can be the breakthrough you've been waiting for.
Cryptocurrencies have real-world applications and they are getting stronger each day. They established their position on the market already. Though Fast Invest ICO, you have the chance to join this digital finance revolution. Would you like a passive income? Then you shouldn't' hesitate and go for it.