Life is buzzing behind the scenes of Fast Invest ICO.
The team have been working hard to translate their passion into vision - and now, we find ourselves at the second stage of Fast Invest ICO lifecycle.
Some of you will know that in December 2017, Fast Invest launched its first ICO.
It was big news – but hardly a surprise.
After all, a young, immensely successful and innovative FinTech company like Fast Invest wouldn't miss out on the cryptocurrency phenomenon. Not when the value of all bitcoin in circulation is set to hit $1.2T in 2018 (say what?!).
And now, the Fast Invest ICO is about to begin an even more exciting chapter.
We'll tell you in a moment what this new chapter will bring - but first, let's recap on the Fast Invest ICO story.
Fast Invest ICO: Quick Recap
4th December 2017 marks the day we took our first official step into the cryptocurrency world by launching our first ICO. Ridden with enthusiasm about our company's expansion,
Our Fast Invest Token (FIT) sale began with a 20% bonus available to early investors, with investors being able to trade FIT as soon as the ICO closed on January 31st, 2018.
During that time, a total of 777,000,000 tokens were generated. Half were distributed amongst the FastInvest team and business supporters – while the other half was allocated for an ICO crowdsale.
Now, hearing this you're probably thinking, "Damn, this ship has sailed."
While it's true that you missed the first stage of the Fast Invest ICO, there's no need to panic. You haven't missed the boat – yet!
In a moment, we'll tell you how you can take advantage of this fantastic investment opportunity (and why you should).
The Next Steps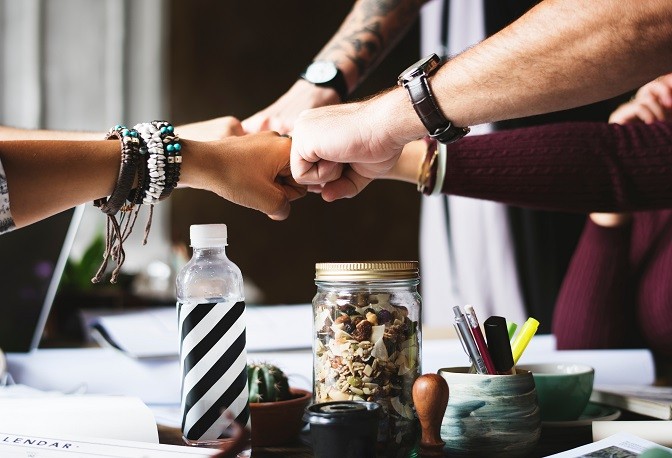 We've made countless exciting developments over the last few months – and we're pretty proud of them.
As you probably already know, the goal we're striving towards is becoming a global investment bank.
We are using an ICO to realise this dream of ours – while allowing you to become part of the fantastic growth we're seeing ahead of us.
Here's what the second stage of Fast Invest ICO brings.
Our second ICO crowdsale is LIVE! The crowdsale will go on until the 1

st

April 2019 – or until we're out of tokens!

The FIT is now available from 0,01USD. During the second crowdsale, the crowdsale supply of FIT will be 5,000,000,000. Current FIT token holders will be able to exchange it for new FIT tokens on new price range. All you need to is to login to you ICO account, transfer your old FIT tokens to our wallet and you will get new FIT to your account after the transaction will be confirmed. Better yet - everyone who makes this conversion, will get 10% bonus!

During the ICO crowdsale, 20% of our marketing budget will be constituted to FIT token holders as an affiliate commission. For example, if our marketing budget is 7,500,000 $, proportionally 1,500,000 $ will be devoted as the affiliate commission. What does that mean, in simple terms? This means that FIT holders will be paid commission for being honest advocates of our products and services. The affiliate commission will be distributed to Fast Invest token holders every week in Ethereum cryptocurrency.
There will also be a Bounty campaign, during which you will earn rewards for completing certain tasks. Interested in taking part? We thought so. Once the time comes, you'll be able to register directly on the website. And, brace yourselves. Users will be able to earn up to 30,000 FIT per 3 min! That's quite a lot of crypto-dosh in your pocket, isn't it?
Fast Invest ICO – Investment Opportunity Not to Be Missed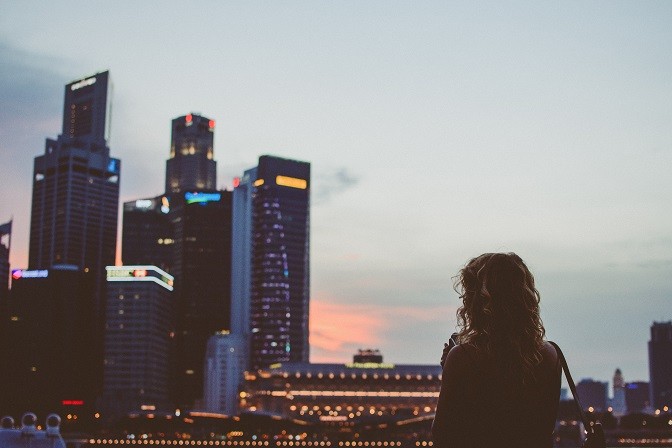 We're not the only ones who recognise that cryptocurrency is the future of money.
In fact, we're only a small drop in the ocean of companies and individuals who understand its true potential.
While some people think crypto is a bubble that'll burst, there's plenty of proof that it isn't - and it won't.
We truly believe that cryptocurrency is the investment opportunity of a lifetime – and we think it would be a mistake not to capitalise on it.
Here's why you shouldn't miss out on the opportunity to invest in Fast Invest ICO:
We're a successful and profitable business – not a start-up. Start-ups take their first steps and learn on the go. As exciting as they are, they're often riskier to invest in. We've been running as a successful business for years. We're using the funds raised by an ICO to further expand and offer a broader range of services – not to test a new business idea that may or may not work.
Immense profit potential. One of the most appealing features about participating in an ICO is the potential to make fantastic profits. Investing in our ICO will give your money a chance to grow. As Fast Invest expands as a business, enters new markets and develops new products, it's inevitable that its value will grow too. What does that mean for you? The value of FIT will increase. Which means – pockets, bank accounts and piggy banks (wherever you keep your money) get fuller.
Data security and transparency. The use of decentralised system offers a highly secure way to carry out transactions online. Ensuring complete security and transparency of transactions has always been our top priority – and we intend to keep it this way.
Access to the digital all-purpose wallet. Our users will be able to wave goodbye to complicated money management systems –and welcome the all-purpose digital wallet into their lives. The wallet will allow them to invest, borrow, exchange, pay and make transfers using the same platform. Low-cost high processing speed. Crypto and fiat currencies. Yup. All in one!
Access to digital currency exchange. After a successful ICO crowdsale, we'll be introducing a tool which allows crypto holders to swap cryptocurrency for other digital currencies or Fiat currencies supported by the platform (such as US dollars, Euros and other). No need to look for it elsewhere!
The mobile app, cryptocurrency payment card – and many other exclusive features. We're working hard on developing a number of exciting features, such as a mobile app which allows you to manage all your funds with more ease and on the go, as well as a cryptocurrency payment card, which allows you to use your crypto just as you would Fiat currencies.
So, there you go. Stage two of Fast Invest ICO is upon us – and to say that we've very excited would be a massive understatement!
What we'd like you to take away is that, unlike many other companies, we aren't running an ICO sale to validate a new business idea. We're not testing the waters anymore.
We've already proved that our business model is highly successful and profitable. We're already operating globally and have 14,000+ happy clients ready to vouch for us.
The next step for Fast Invest is to grow and transform into an even better and bigger international FinTech company – while allowing our users benefit from our growth.
Keen to learn more about our expansion goals and how becoming a Fast Invest Token holder benefits you?
Access our whitepaper, which highlights the specific features and benefits of the project.
Alternatively, if you just can't wait any longer…
Click here to kick-start an exciting chapter of your financial journey and purchase Fast Invest Tokens.