Bitcoin and cryptocurrencies don't cease to amaze even its loudest critics. After another Bitcoin price explosion and overall crazy year for cryptocurrencies, one cannot help wonder: what's in store for the cryptocurrencies in the future?
Cryptocurrencies will be worth $4 trillion by 2020
In December 2017 cryptocurrency market capitalization reaches $400 billion and growing. In June, technologist Simone Brunozzi stated that cryptocurrencies would continue to grow and by 2020, its total market value will amount $4 trillion.
Since that time, the market cap tripled. According to Brunozzi, if people continue to believe in cryptocurrencies as a store of value and see it as a good investment, then it's still just a beginning for them. Enthusiasts already call Bitcoin an investment haven like gold and if such view persists, they should easily reach $4 trillion milestone.
The market is still to provide solid proof for such words, but with blockchains yet unimaginable implications in mind, anything can happen.
Banking and payments industries will be disrupted
You might have seen this one coming, but the fact remains that cryptocurrencies are the future of banking and payments. Blockchain will do the same for the banking as the internet did to the media. Meanwhile, traditional banks are losing convenience and trust of many stakeholders. Fintech revolution hasn't been easy for most banks and historically low savings interest rates only serve to prove it.
Banks are also adopting cryptocurrencies. Many of them experiment with blockchain technology to explore the opportunities for faster, more secure and efficient operations. IBM predicts that by the end of 2017, around 15% of banks will have implemented blockchain into their operations.
The future belongs to yet unknown coins
Bitcoin, Ethereum, Bitcoin Cash or Ripple might have stolen the show for now, but they are just some of the first blockchain products. Innovation doesn't stop here and most of the world changing cryptocurrencies are still yet to come.
Just imagine a cryptocurrency that measures individual's reputation, a cryptocurrency that lets you invest in your favorite artists and receive a portion their profits or one that could seriously challenge the world's largest cloud providers, such as AWS or Google.
In fact, cryptocurrencies promise to disrupt many traditional industries. It's difficult to predict how many tokens will eventually prevail but is clear that more dominant coins will come out in the next five years.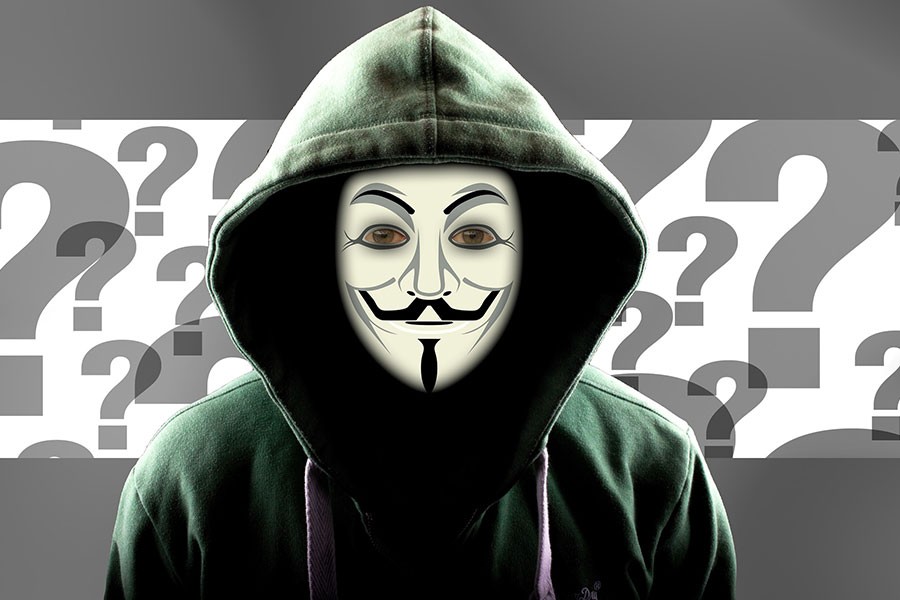 ICOs will become one of the primary means of fundraising
Receiving funds for startups used to be difficult, but not anymore. Today, anyone anywhere can be an investor and physical borders matter increasingly less.
Over $3 billion has been funded via ICOs in 2017. More and more projects are already being financed via such crowdfunding campaigns, engaging growing numbers of people who want to participate.
Take Filecoin for example - the highest grossing ICO of 2017. The startup managed to raise $257 million. Seeing such amounts of money being crowdfunded by individual investors shows just how much power cryptocurrencies can distribute and ICO impact will continue to grow in the future.
Rise of government cryptocurrencies
Why should governments bother with cryptocurrencies?
In twenty years we can expect strong cryptocurrencies to rise and dominate the money flows in many countries as well as the world. Governments simply aren't going to sit back and watch how decentralized systems are taking over its vital structures.
Some people may say that blockchain is all about equal distribution of power, but it shouldn't be the case here. As Daniel Jeffries points out, innovative technologies can be used for both good and bad purposes, and that is indeed the case with cryptocurrencies. That's why authoritarian countries are rushing to adopt blockchain. It gives them the premise to change real cash with the system, which at the same time will provide them with more power, but also the abilities to:
Stop crime.

Stop terrorists.

Stop corruption.
Government cryptocurrencies can be a bitter pill to swallow for the cryptocurrency enthusiasts, but sooner or later they should appear and be adopted.
Decentralized consensus will develop further than blockchain
According to Daniel Jeffries, the blockchain is only the first successful decentralized consensus mechanism. New mechanisms like IOTA's Tangle or HashGraph are already being developed and even if both of them fail in the long run, more similar projects will come around.
In fact, dozens of new distributed consensus protocols should appear. Powered by new processing power, artificial intelligence and other state-of-art technologies, it's likely that humans won't even design most of them. AI will come up with ideas no human can think off in a hundred years.
One or few of these systems will come to adopt all coins under its umbrella and will become the main meta-system handle them. Uniting all different networks into one massive fractal with countless daughter networks within it sounds like a science fiction today, but it's not difficult to see that happening in 20 years.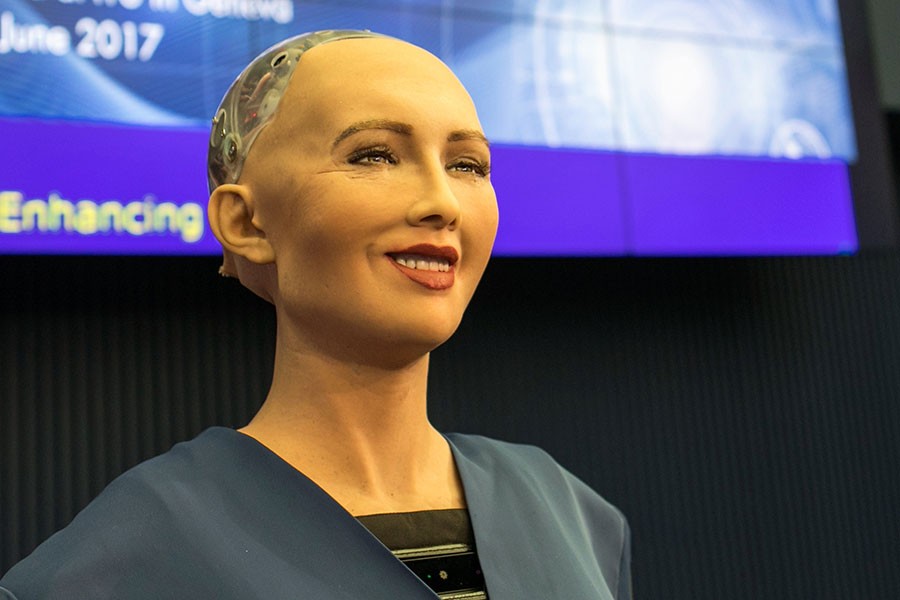 Sophia, world's first AI robot that was granted a citizenship. Source; Wikimedia Commons.
It's not crazy to expect Bitcoin price to hit $1 million
Over a year ago, a statement that Bitcoin price tag will climb over $10 000 appeared absurd. However, now when Bitcoin reached $15 000 milestone, it won over even some of its harshest critics, such as Jamie Dimon.
Since its launch $0.003 per Bitcoin, it grew 5 000 000% in value, which means that $1 invested has turned into approx. $5 million. While that already sounds crazy, many publicly recognizable names still call for more. For instance, Snapchat investor Jeremy Liew and Blockchain co-founder Peter Smith predicts that by 2030, the price could already reach $500.000.
They provide three reasons for it:
1) Many people will use Bitcoin for remittances.
2) Uncertainty will drive people to buy Bitcoin as a safe investment and gold replacement.
3) Using smartphones for transactions will account for half of the worlds non-cash transactions by 2030.
Even John McAfee recently announced that he expects Bitcoin to reach $1 million in 2020. Whether such estimates turn out to be accurate or not, watching Bitcoin is becoming increasingly more amusing.
Cryptocurrencies will replace fiat currencies
Here, Bitcoin is the prime example again. By passing $10.000 hallmark, it entered the list of 30 largest world's currencies list.
But that's definitely not where this ends. Many futurist acknowledge and cryptocurrencies replacing fiat is inevitable and will happen sometime in the future. The bravest ones, however, give fiat currencies a lifespan of 5 years.
Venture capitalist Tim Draper had led successful investments in Twitter, Tesla and Skype. Now simply states that there will be no reason to have fiat currencies in five years.
According to Draper, fiat system will disappear as people will continue to move towards digital currencies like Bitcoin or Ethereum.They, not fiat, will remain reliable storages of value, because they overcome serious limitations such as country borders and political limitations.
The future for Internet of Things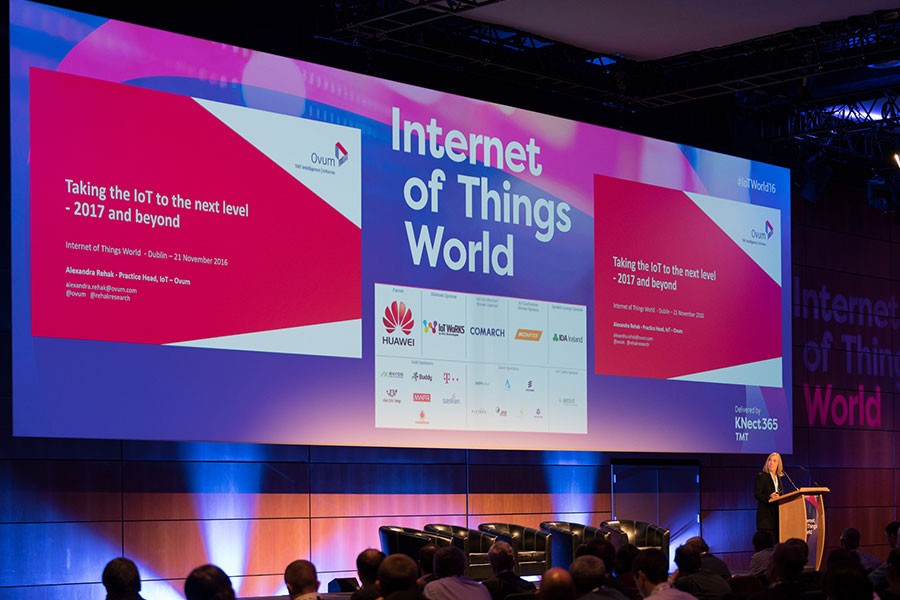 As cryptocurrencies promise to change the way we live, so does the Internet of Things (IoT). Together these two technologies bring a totally new perspective towards our future and Industry 4.0.
In fact, IOTA already leads the way here and its recent partnership with Microsoft only backs its earnest intentions. Soon, there will be more machines than humans and IOTA technology has practical implications not only for IoT but also for the Internet of Everything (IoE). Machines communicating with machines will become a standard, and the main remaining obstacle is communication.
Here are three reasons why IOTA will flourish in the future:
It supports offline transactions.

It has the potential for indefinite scalability.

It has zero transaction costs.
Of course, many problems are still to solve. However, moving towards machine-to-machine economy, blockchain and cryptocurrencies will play a substantial role in it.
Gig economy and demand for blockchain talent will skyrocket
Baby boomers had one or two jobs during their entire life. Today we have five or six and some of the people who are heavily involved in the gig economy have several positions at the same time.
In the future, AI and blockchain based job matching services should emerge. They will know your skills, reputation and experience to connect you with the most suitable opportunities automatically.
Also, the growth of Blockchain adoptions will cause a need for Blockchain talent. As for now, only a few universities offer Blockchain courses within their IT departments. Additionally, there are few online training courses.
However, such means are not enough to meet the demand for trained professionals. Already, experienced blockchain engineers command salaries of $250.000 per year.
Like every revolutionary technology, cryptocurrencies are gradually changing the world. Unfortunately, most of the time change takes a lot of time and patience. Only time will tell how far our current technologies will lead us. However, most of the time those who stay on the right course triumph at the end.