10 Books Every Newbie Investor Should Read
Not a big fan of books, are you? What if we tell you that reading is one of the seven 'rich habits' of highly successful people? In fact, there are at least 5 billionaires out there who credit their success to being voracious readers – and some of them spend at least 80% of their day with their heads buried in a book. That's a rate you should definitely take into account.
The truth is that if you're tired of working for money and are keen to make money work for you, you probably have some learning to do. Getting free advice from more experienced friends is great – but being familiar with the key investing principles yourself is simply a must, so it's definitely about time to start investing in your knowledge.
Plus, when people who have managed to make billions using their investment techniques want to share their success secrets with you, you shouldn't think twice about taking that advice.
Ready to pick up a book now? Great!
Here are the top 10 books every beginner investor should sink their teeth into.
1. The Essays of Warren Buffett: Lessons for Corporate America
by Warren Buffett and Lawrence Cunningham
In our opinion, the world hasn't seen a more successful investor than Warren Buffet yet. The multibillion-dollar magnate (Buffett's net worth of a staggering $87 million), who first bought stocks at age 11 and filed taxes at 13, shares the principles that led him to success. For someone who is just entering the world of investment, reading this classic collection of essays should be a step one.
Find it on Amazon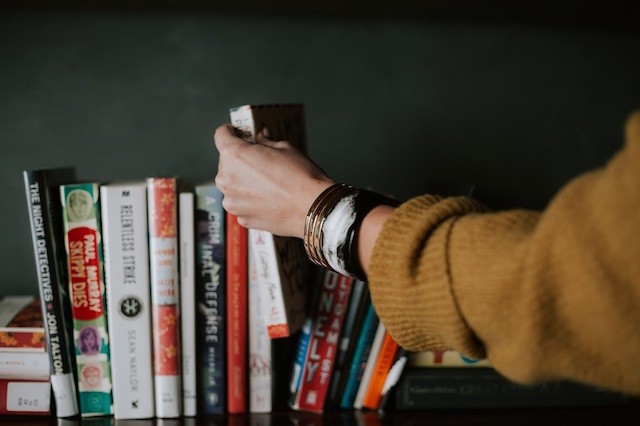 2. Stocks for the Long Run: The Definitive Guide to Financial Market Returns & Long-Run Investment Strategies
by Jeremy Siegel
Now, if you're keen to learn about ways of making your money pot grow over a longer period of time, this is one of the top books you'll want a copy of. Sometimes referred to as the 'buy and hold Bible', it claims that equities are the safest investment in the long-run and that the key to a strong financial position is becoming a passive, long-term investor in the stock market.
Find it on Amazon
3. The Little Book of Common Sense Investing: The Only Way to Guarantee Your Fair Share of Stock Market Returns
by John C. Bogle
John C. Bogle was named as one of the four 'investment giants' of the 20th century by Fortune magazine, and "The Little Book of Common Sense Investing" reveals his legendary investment philosophy. In a similar way to Siegel, Bogle focuses on methods that boost your financial situation long-term. Bogle is a believer that the essence of achieving wealth lies in owning a diversified portfolio of stocks and holding it for the long term – and shows the ways how it can achieve consistent gains.
Find it on Amazon
4. The Intelligent Investor: The Definitive Book on Value Investing
by Benjamin Graham
Deemed to be the 'bible of investing' by those who have made a fortune, the book is a must-read for those looking to delve into the world of investment. First published in 1949, "The Intelligent Investor" has been updated and adapted several times, but the new versions have preserved the value of the original text. This book will teach you the very best principles of successful value investment.
Find it on Amazon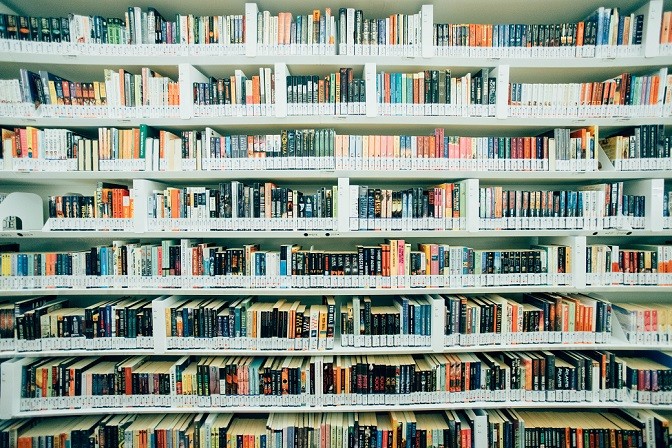 5. The 5 Mistakes Every Investor Makes and How to Avoid Them
by Peter Mallouk
As the title suggests, this book will pinpoint the major errors investors make, so you can avoid them as you begin to make your own investment decisions. Mistakes can be costly, right? Particularly, when it comes to investment and wealth management. It's worth thinking about them beforehand – and this book, jam-packed with useful information, the best techniques and tested investment strategies, will help you stay on the right track and avoid beginner's mistakes.
Find it on Amazon
6. The Lazy Person's Guide to Investing: A Book for Procrastinators, the Financially Challenged, and Everyone Who Worries About Dealing With Their Money
by Paul B. Farrell
Now, don't get us wrong – we're in no way implying that you're lazy, nothing like that. But this book is a fantastic read for someone who is just about to wade in and make their first investment. Written in an easy-to-understand manner, "The Lazy Person's Guide to Investing" offers simple, practical, highly-rated principles every newbie investor should become familiar with. It'll help you know the difference between sound financial decisions - and the ones you should be steering clear of.
Find it on Amazon
7. The Coffeehouse Investor: How to Build Wealth, Ignore Wall Street, and Get on with Your Life
by Bill Schultheis
What makes this book appealing to a new investor is the simplicity with which the author talks about investment - ideal for someone who is new to the whole thing and would struggle to understand other, often more complex, books on the topic. Bill Schultheis breaks investment down into simple principles every good investor should follow, claiming that when you simplify investment decisions, you end up with better gains.
Find it on Amazon
8. The Elements of Investing
by Burton G. Malkiel and Charles D. Ellis
Without the right mindset, becoming a successful investor will be a challenge. This is exactly why you should pick up a copy of "The Elements of Investing" – a book that focuses on the mindset an investor needs to have to make wise decisions. What sold it to us? The fact that it's devoid of baffling investment jargon that can make an investment newbie give up after a few pages.
Find it on Amazon
9. Rich Dad, Poor Dad
by Robert Kiyosaki
If you haven't read this financial education classic, grab a copy as soon as you can. It's a brilliantly written and highly successful book about the concepts of building financial security. In "Rich Dad, Poor Dad", Kiyosaki shares his view that the poor and middle-class work for money, while the wealthy work to learn. Being financially literate is of key importance, the author stresses – and being financially independent is the only way to avoid 'the rat race'.
Find it on Amazon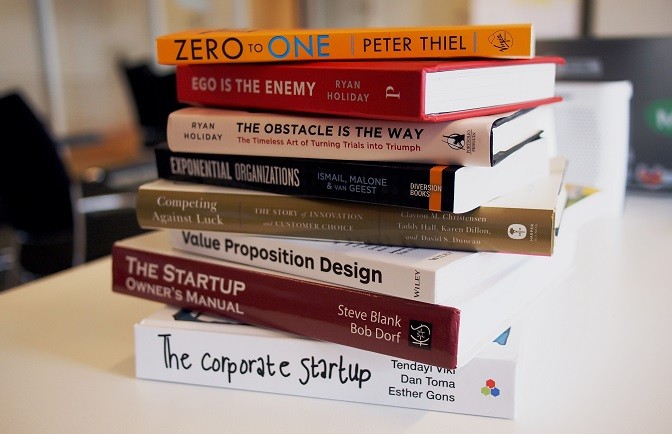 10. Cryptocurrency Investing Bible: The Ultimate Guide About Blockchain, Mining, Trading, ICO, Ethereum Platform, Exchanges, Top Cryptocurrencies for Investing and Perfect Strategies to Make Money
by Alan T. Norman
The final book probably wouldn't have made it onto a 'traditional' list of books for new investors - but since we work hand in hand with innovation, it deserves a place on ours. The landscape of investment is changing. Cryptocurrencies are gaining a more significant role in the investment picture - some types of cryptocurrencies could even be worth of $1 million in the future! Learning about investing in cryptocurrencies is pretty important in this day and age - and this book will be a good start.
Find it on Amazon
The principles of successful investing are within your reach – all you need to do is dedicate a bit of time. Learning from the best will teach you to make wiser investment decisions and avoid making some of the most common investing mistakes.
And now - get reading! As a wise man once said, 'So many books, so little time'.
For more advice on how to begin investing in P2P lending, check out our thorough guide.