When you think of the term 'investor', a stereotypical image of someone with a 'stash of cash' and a shiny, new car may pop into your head. And that's far from surprising: back in the day, the norm was that only those who had big money to start with had the opportunity to invest and make more.
But times are changing. These days, thanks to the likes of P2P investing and other exciting opportunities for online investment, it has become more accessible to those who previously may not have been able to capitalise on it.
Today, there's nothing stopping you from beginning your journey towards more financial freedom by creating a passive income stream. Not even the fact that, at the moment, you may only have a few Euros kicking around.
How, you ask? Let us show you.
1. Build up Your Savings
The truth is that, if you've managed to set aside a couple of Euros, you can probably save a few more. There is no new, ground-breaking way to save that we can tell you about, but the traditional way isn't rocket science. The key to saving is spending a little less than you earn. It's that simple.
You may need to skip the morning coffee or swap an evening out with friends for a dinner party at home – but soon you will be able to put some money aside. And, even if it's as little as €10 a week, give it a few months and the money will accumulate into a sum that allows you to kick-start your investing career.
Think that you'll struggle to watch your spending? Get tech to help you! There are plenty of free budgeting apps that can help manage your finances and see how much you spend on various things each month (groceries, eating out, shopping, etc.). You can even link the apps to your bank account for ease – forget having to manually type in your expenses!
While saving online can make things easy, we know that some people prefer seeing their cash grow before their eyes. If you're one of those people, try the 'cookie jar' or 'piggy bank' approach. Seeing your stash of money get bigger over time will make you feel motivated to save more.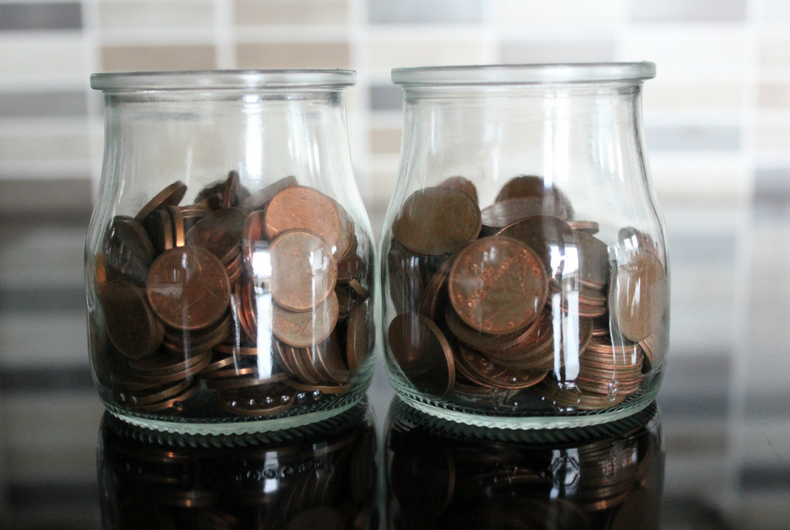 2. Opt for a Mutual Fund with a Low Initial Investment
Now that you have more than just a few coins in your pocket, it's time to take your first steps towards creating some passive income. For newcomers in the world of online investment, mutual funds may be a good starting point.
What is a mutual fund, in simple terms? It's a managed portfolio of stocks and bonds, which consists of multiple investors' money. You can think of it as a company, which takes money from many investors and pools it together, to create one large money pot. The money is then invested in things like stocks, bonds and other assets on the investors' behalf.
Investing in a mutual fund is less complex than many other types of investments, which is why it's a decent choice for those with limited knowledge (and time).
If you do some digging around, you'll find plenty of companies that accept an initial investment of as little as a €100.
3. Enrol in Your Employer's Pension Scheme
If you're broke, you may be thinking that signing up to your employer's retirement scheme is not an option for you right now. You already don't have much money as it is, and the thought of having even less makes you want to shut yourself in the nearest closet and hide from financial troubles forever.
The truth is, signing up to your employer's pension scheme has many advantages, and is the base of having more financial security in your retirement. It probably won't be enough, and you may want to consider other ways of pumping up your pension pot down the line – but you'll be off to a good start.
The contribution from your earnings is often so small, that it's barely noticeable. With many pension schemes, you have the option to invest as little as 1 or 2 percent of your earnings – and that's a very small proportion of your paycheck.
Most importantly, the employer will also often contribute to your pension pot, doubling the amount you save each month. Now, if someone insists on giving money to you for free, it would be rude to say 'no'. Don't you think?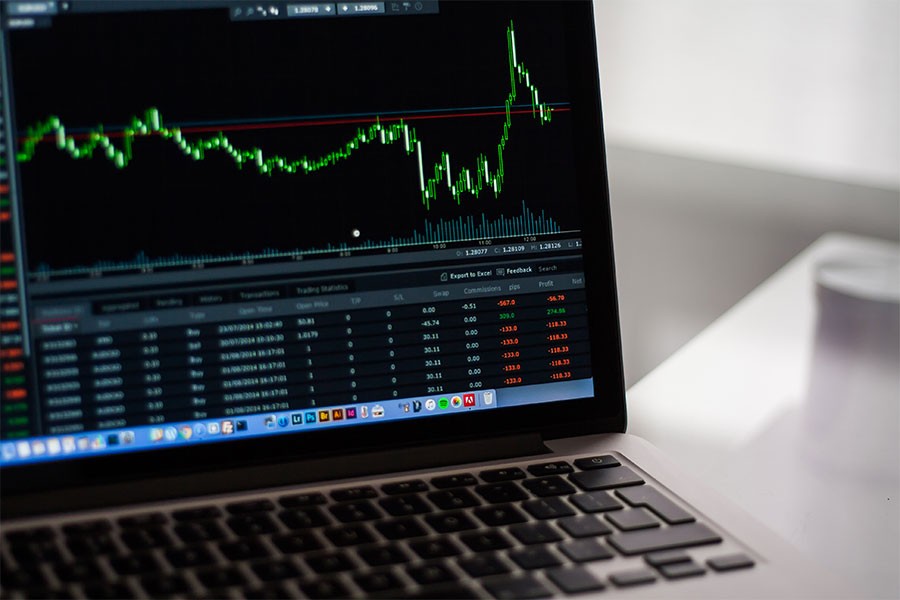 4. Use an Online Investment Platform
While putting some cash aside each month can help you reach the minimum amount required for online investment, not all of us have the patience to save for months. Some of you may be keen to start investing today, even if you don't have a €100 tucked away for that purpose.
If immediate online investment on a small budget is what you're after, Fast Invest will be the right choice for many reasons. Particularly, the fact that you can start investing with as little as 1 EUR.
As a leading platform for P2P investing, we aim to make investing easily accessible to those who may not have a lot of money, nor possess extensive knowledge about generating passive income streams.
If you're just starting out, P2P investing can seem too complicated because of the language that's often used by other investment companies. Things are a lot simpler with Fast Invest, because we don't use complex investment jargon. Anyone who has the desire to start can set their foot in the world of online investment in just a few easy steps.
We also know that you can't afford to lose the little money you have saved. That's why, we offer buyback guarantee, ensuring that if you ever want out – you can easily leave the platform in 24 hours, and default guarantee to safeguard all your investments with Fast Invest.
5. Invest in Cryptocurrency
Cryptocurrency has taken the world by storm, and blockchain - the promising tech behind it - is forecasted to become a game-changer in the landscape of business. In the UK, a third of millennials are predicted to jump on the crypto bandwagon by the end of 2018 – and we're not surprised!
The good news is that, just because you're broke doesn't mean that you have to miss out. There are innovative and ethical companies out there that can help you make your first investment in cryptocurrency, even if you don't have a hefty sum to spare.
What's the 'hottest' phenomenon in the crypto world right now? ICOs, of course – or Initial Coin Offering. An ICO is a crowdfunding sale to get a company's project off the ground, in which a business offers coins (or tokens) during a limited sale. These tokens entitle the buyer to a certain percentage of the business's future profits.
The key to successful investing in ICOs is finding an experienced and trusted business, that can reassure you of the validity of their vision. In other words, you need to be able to see their plan for making it a reality, laid out before your eyes. Only then, will you know that the ICO is worth your time and money?
Fast Invest is one of those companies, and we are running an ICO token sale as we speak!
If you're keen to find out more, we offer tons of information about our ICO, including answers to some important questions and a Fast Invest ICO whitepaper. If you decide to invest your Euros in our tokens (and if you're quick!) you'll get a 20% token bonus!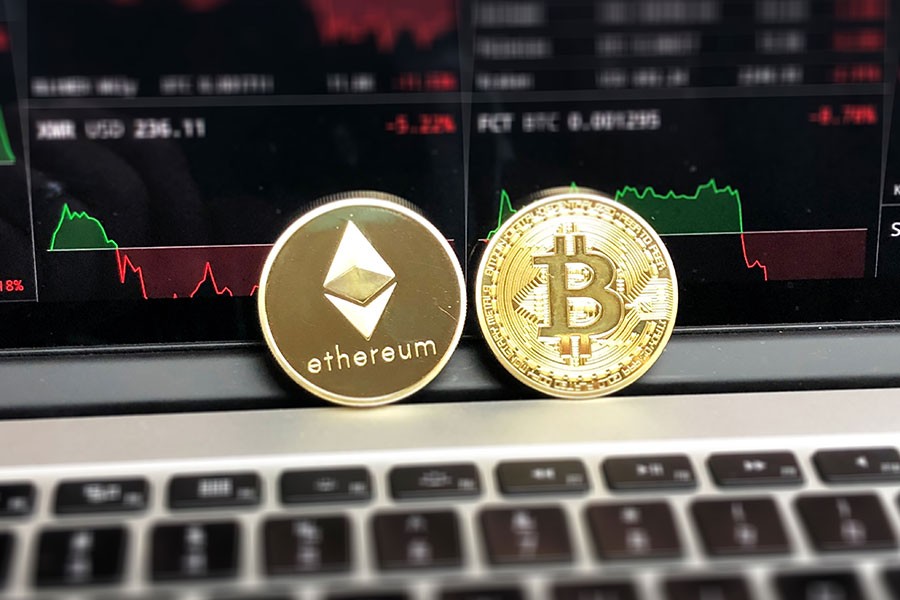 Investing Made Easy
Investing doesn't have to be a baffling business. Fast Invest simplify the process of investing, making it accessible to everyone - even those who don't have a lot of cash to start with.
To learn more about how to Fast Invest can help you start investing and growing your money today, subscribe to our weekly newsletter. We'll be in touch with more useful hacks for generating passive income soon!